STEPS TO GET TO THE ACADEMY
It's important to know that the entire hiring process, from the date of your written test to your Academy appointment, will last approximately 8-12 months. This is a general timeline and individual cases may vary considerably.

Physical Abilities Test
Additional testing information will be sent to you approximately 7 days prior to the PAT, which is required for all applicants applying for the Cadet, CHP, classification. The minimum requirements are:
• 19 Push Ups (1 Min)
• 300 Meter Run (70 sec)
• 25 Sit Ups (1 Min)
• 1.5 Mile Run (15 min)
The physical training portion of the Academy is one of the most challenging phases of training for most cadets. Applicants must take the opportunity to prepare themselves and be in good physical condition before reporting to the Academy. Being in good physical condition greatly improves a cadet's success rate in all aspects of Academy training.

Written Exam
The CHP written exam is the California Commission on Peace Officers Standards and Training (POST) Entry‐Level Law Enforcement Test Battery (PELLETB). The CHP passing score is a total T-Score of 45. All applicants who successfully pass the written test will move onto a background investigation.

Background Investigation
Prior to appointment, the personal history of every applicant will be thoroughly investigated, with the areas of investigation including education, employment, finances, military record, residences, motor vehicle operation, arrests, and convictions. Each applicant will be required to undergo a truth verification interview using computer voice stress analysis. Providing inaccurate or incomplete information during any phase of the selection process is grounds for disqualification. The background process can take three to five months, once assigned to a background investigator.
BACKGROUND FORMS

Psychological & Medical Evaluation
Clearing backgrounds means the applicant moves on to the psychological and medical evaluation. The psychological evaluation is both written--answering an inventory of hundreds of yes-no questions--and verbal, interviewing with a State of California contracted psychologist. The medical evaluation includes a vision acuity test, color vision test, and a drug test.

Start the Academy
An applicant who successfully passes every test and evaluation will then be put on a waiting list for an invitation to the CHP Academy. The Academy includes 28-weeks of paid-training at the Sacramento campus. Once at the Academy, applicants will be tested mentally, physically, and emotionally daily. Being properly prepared for the Academy can help increase a cadet's overall success.
KNOW THE STANDARD
EXCEED EXPECTATIONS
To work with the elite, you have to become elite. Start by familiarizing yourself with our practices and procedures. Finish by building the necessary foundation for a successful CHP career.
PERSONAL CONDUCT
Prior to your initial interview, you will be asked to disclose all arrests, convictions, and traffic citations, as well as your use of any illegal drugs. Use of any controlled substance deemed to be unlawful under the statutes of the State of California may be a cause for automatic disqualification. An automatic disqualification for drug use is based primarily on the type of substance and timeframe involved. Having a recent Driving Under the Influence conviction may also result in disqualification.
VISION
If eyeglasses or hard contact lenses are worn, uncorrected vision must be no less than 20/40 in each eye and corrected to 20/20 in each eye. Applicants who have successfully worn soft contact lenses for the past 6 months are not required to meet an uncorrected standard as long as their corrected vision is 20/20 in each eye. Normal color vision is required, as assessed by the Farnsworth-Munsell D-15 test.
During this process, it is important for applicants to remember they are not the only ones preparing for a career with the CHP. Family members play a key role in the preparation and success of an applicant and are encouraged to attend APP seminars with their applicants. Attendance will help to prepare them for the reality that their loved ones will be away from home (and, for the most part, out of touch) for 24 weeks during Academy training, possible relocation after the Academy, and shift work that will include weekends and holidays. It will also allow them to learn first-hand what their cadet will be going through on a daily basis at the Academy, providing them a better understanding of how they can best support their cadet from home.
High levels of stress endured by cadets while at the Academy coupled with less-than-supportive family members can lead to strains in personal relationships as well as failure during the Academy. Make sure everyone is as committed to your success as you are.
DISCOVER THE TOOLS
FOR SUCCESS
Every CHP officer has gone through the Academy and has been where you are now. We know what it takes and we are driven to help you and the agency succeed. From applicant to cadet, cadet to graduate, utilize our resources in academics and physical fitness to ensure success before and during the academy.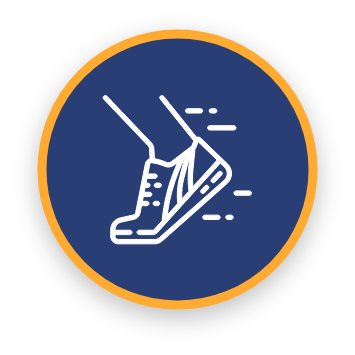 PHYSICAL ABILITIES
TEST
Train like a pro and stack the deck in your favor. Check out our workout booklet and videos for insight on how to train and get in top shape before you take the PAT.
DOWNLOAD BOOKLET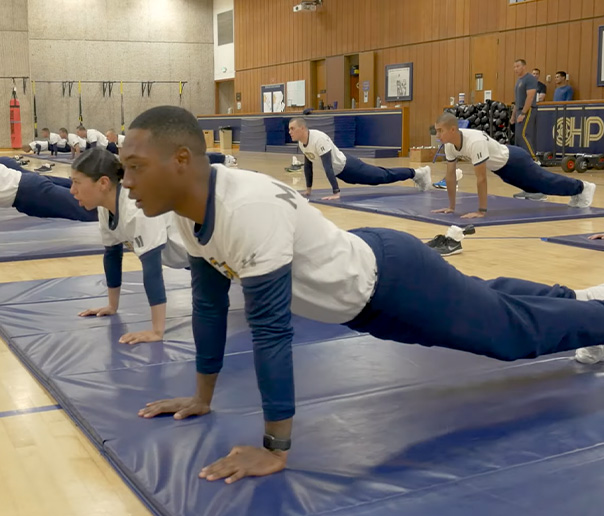 CHP Academy Physical Training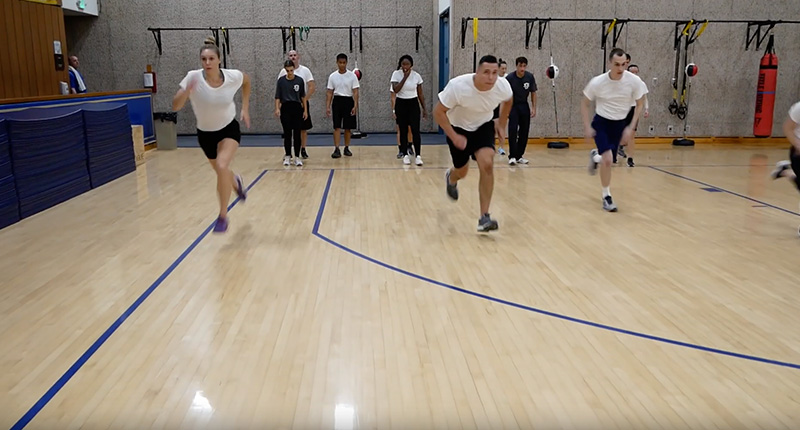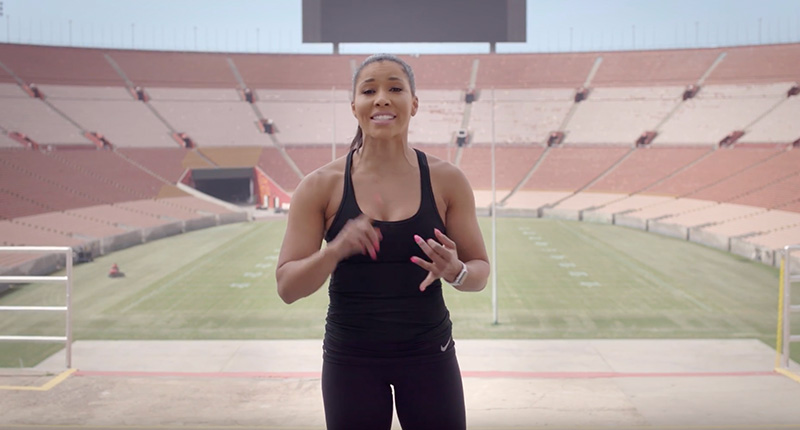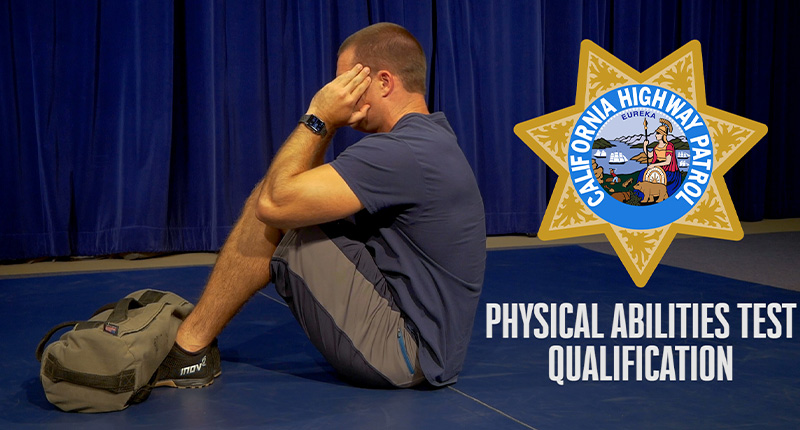 Physical Abilities Test (PAT) Qualifications Overview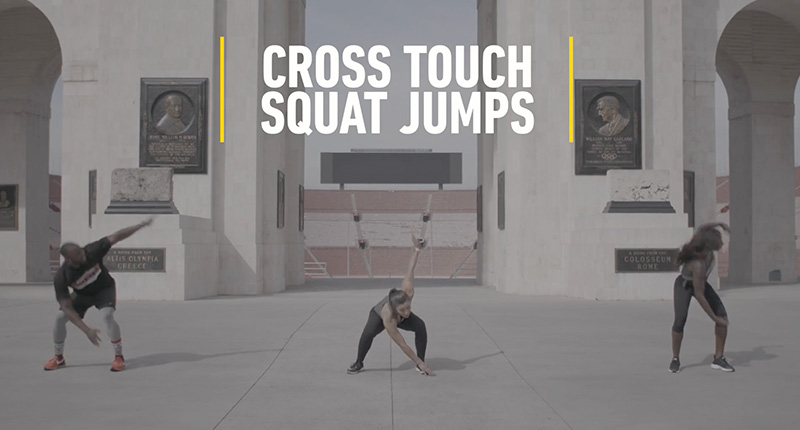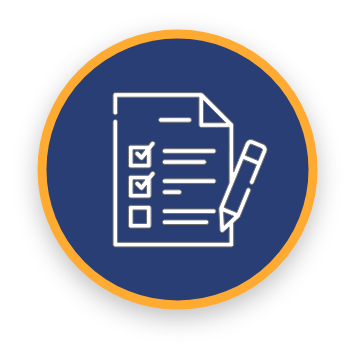 WRITTEN
EXAM
Whether you've recently graduated or have been in the working world for some time, it's a good idea to brush up on the basics.
TEST SCHEDULE
First things first. Check the test schedule and select a test date. All cadet testing is done at the Division level. The CHP Map can be used to help you find the Division you live in and should test in. Where you test has nothing to do with where you might be assigned if you graduate from the CHP Academy.
VIEW SCHEDULE
WRITTEN EXAM PREPARATION RESOURCES
Find helpful information that addresses each area of the POST Written test, including reading, grammar, vocabulary and the CLOZE (fill-in-the-blanks) section.
VIEW RESOURCES
STUDY GUIDE
With helpful information about test format and content, this guide explains exactly what is tested in the exam and provides sample questions that can be used for practice. This guide also provides research-based information on the best strategies for answering test questions.
DOWNLOAD THE GUIDE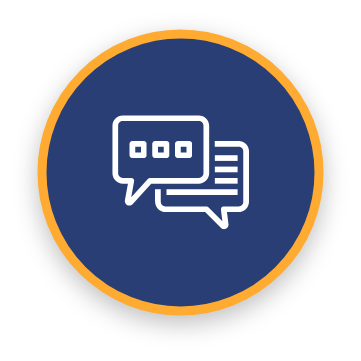 SEMINARS
& EVENTS
Get in-person and community support with resources available through your division to help you prepare for the written exam and workouts. Career workshops are also designed to provide applicants with information about the hiring process, Academy life, and specialized units within the Department.
VIEW EVENTS FOR YOUR DIVISON
LIFE AT
THE ACADEMY
Life at the Academy consists of a regulated system of academics, exercise, diet, and self-discipline. Applicants can prepare for the academic rigors of the Academy by practicing their reading and writing skills, evaluating their study habits and studying the phonetic alphabet. The ability to organize your time, manage multiple tasks, adapt to various situations and manage stress is essential for success.
Maintaining proper appearance, moving with a sense of urgency, punctuality and strict discipline are a few of the things a cadet must quickly learn. Many cadets will have difficulty adjusting to the regimentation and physical standards expected of them but the purpose of the training regimen is to instill pride and discipline in each cadet.

THINGS TO KNOW ABOUT THE ACADEMY
LIVING
QUARTERS
ALL RECRUITS ATTEND & LIVE AT THE ACADEMY
PAID
TRAINING
RECRUITS UNDERGO 28 WEEKS OF PAID-TRAINING WITH BENEFITS
SKILL
DEVELOPMENT
FIREARMS & DRIVING TRAINING IS STANDARD FOR ALL RECRUITS
PHYSICALLY
DEMANDING
THE PHYSICAL TRAINING FOR RECRUITS CAN BE VERY CHALLENGING
HUMILITY
REQUIRED
BIGGEST FACTOR IN CADET DROP-OUTS: THEY DIDN'T EXPECT TO BE YELLED AT
EARLY
MORNINGS
CADETS MUST PARTICIPATE IN 4AM RUNS...DAILY
LIVING
QUARTERS
ALL REQRUITS ATTEND & LIVE AT THE ACADEMY
PAID
TRAINING
RECRUITS UNDERGO 27 WEEKS OF PAID-TRAINING WITH BENEFITS
SKILL
DEVELOPMENT
FIREARMS & DRIVING TRAINING IS STANDARD FOR ALL RECRUITS
PHYSICALLY
DEMANDING
THE PHYSICAL TRAINING FOR RECRUITS CAN BE VERY CHALLENGING
HUMILITY
REQUIRED
BIGGEST FACTOR IN CADET DROP-OUTS: THEY DIDN'T EXPCET TO BE YELLED AT
EARLY
MORNINGS
CADETS MUST PARTICIPATE IN 4AM RUNS...DAILY
GET A GLIMPSE OF

LIFE IN THE ACADEMY